Hiring the Best - COVID Style
Thursday July 2, 2020 comments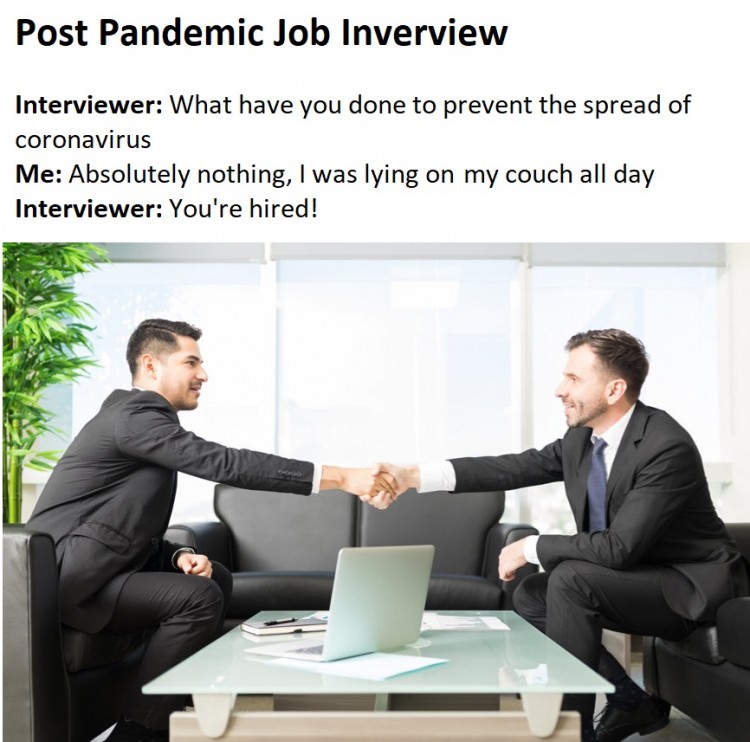 In times of high uncertainty and high unemployment, you can get an overwhelming amount of responses from people who need a job - any job, and yours will do. Some of those could be people with skills you need. Some could be people with transferable skills. Some will not be able to give you the ROI you need from those you hire.
How do you tell the difference? And how do you make determinations on who the best candidate is when interviewing in person may be challenging or impossible? How do you know who will want to go back to their prior employer or former profession when things turn around?
When the applicant pool is huge, you have to find efficient ways of screening. And during challenging times, that may not really be a good use of your time. You may need a better ROI of your time than you can get by spending it on recruiting, especially if your time can be spent on things that really will bring the needed return right now. The ultimate decision of who to add to your team, to carry your vision, and to care for your customers should not be minimized, but there may be ways to more efficiently use your finite amount of time.
Here are some ways to gain efficiencies while ensuring quality hiring:
Employment Brand. Make it clear what your unique value proposition is in the job market and you'll weed out those looking for something else. Any buzz you create about your openings should make clear who your organization is and what your culture is like to attract those you want and repel those you don't.
Job Postings. Don't use a boring job description to advertise your job. It won't get read in the detail you provide. Doing so will get you an applicant pool with a bunch of people who just need a job; who click on any apply button on any ad that may do. Think sales. Be at least as intentional about attracting the kind of people you need as you are to attracting the kind of customers you want who will be serviced by the people you hire. If you don't possess that kind of talent and don't have it on your team, consider having a professional help you - just as you would for product or service ads.
Engage Your Team. Referrals are the best! Few people will recommend others who will embarrass them. Don't stop there… engage your team in helping you make the best choices on new team members. Many of the best job opportunities are never advertised. That's because some of the best jobs get filled without the need to. Think sales. Known to known is always better than cold-calling or advertising.
Engage Your Applicants. Because of COVID and regulations caused by it, you have to be more creative in this season. Interviewing isn't a skill most jobs require, making it a pretty ineffective way to gage capabilities. Virtual interviewing is even less effective. Expect to spend more time developing rapport when you can't meet face-to-face. What could be an informal interview over coffee or lunch may not be possible. You've probably gotten pretty good at conversations over chat and text over the last several years. The point in a chat isn't 1 long email that explains everything as much as an ongoing iterative dialogue. Use those same skills to create rapport at the distance that may be necessary in this time.
Use COVID. There are about as many different ways to react to this season as there are opinions. You may be completely comfortable with everyone working remotely with the expectation that everyone will come back to the office when the pandemic is over. Don't recruit someone who won't want to work remote and think that it's dumb to change your business operation because of COVID. Likewise, don't recruit someone who only wants remote work and won't be happy coming into the office post-COVID. The same way of thinking applies to "Essential Employers," restaurants operating at partial capacity, and even companies that are growing rapidly despite COVID who need all hands on deck - masks and all. Appeal to people who like the way you are dealing with COVID as that will help tell you who fits… not just during this season, but in the future as well.
Audition. Though interviewing isn't a skill your jobs may require, perhaps customer service is. Or accounting. Or running cable. Or teamwork. Ordinarily, I encourage employers to have people demonstrate the needed skills. During COVID, consider putting applicants in a currently relevant mode - doing a Zoom call as a role play, creating a Webinar on preparing a department budget, writing instructions a customer may need to follow or creating a fake chat discussion on a typical customer service issue.
Outsource. At less than half the cost of a traditional search firm or headhunter, you may want to use a Recruiting Process Outsourcing company (RPO). In any season, outsourcing some pieces of the process to a firm that specializes could produce a result you're more confident in. RPOs often do not have a pool of candidates so they may not have an instant solution as much as they may create an applicant pool for you that's values and culture-based. You'll get some time back on your watch and have a better return for the time you invest in business operations or development.
No one really knows how long this pandemic will last, what the impact will be of all the governmental regulations that have been passed, or what the world will look like when this is finally over. For now though, this is where we are and we need to navigate it well. You can't put everything on hold, especially when you have jobs that need to be done. It's always a great time to find your next best team member.
At Open Door, we honestly believe that if you have the right team, united around a compelling vision, you can change the world. We help busy leaders like you intentionally define, cultivate, and reinforce their organization's culture. Through that culture, we help you find and keep the right team members, part ways with the wrong ones, and get everyone on the team focused on the same compelling vision… your vision. When your team members see through your eyes, they think like owners rather than entitled employees. Life is too short and you spend too much of it working not to enjoy the culture you work in. We help you cultivate a culture that can carry the vision that's worth pouring your life into.
Categories
Popular Tags
Archives
Subscribe