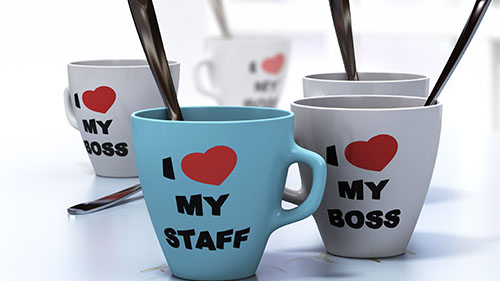 Working with people – motivating them, correcting them, encouraging them, removing them – it's all more of an art than a science. There is a compliance side of thing, and unfortunately we do live in a crazy litigious society. We don't use scare tactics though. You wouldn't be running an organization if you were trying to be 100% safe. Besides that, there is no such thing. While we help organizations manage risks, we prefer to screen risks based not only on typical HR ways of thinking about compliance and employment law, but also on other aspects of risk management such as the financial reality, the potential positive or negative PR, and your ability to sleep at night. We work with our clients to understand the risk spectrum and to help them manage at the place on that spectrum that they want to be. We do that by:
Coaching Managers;

Being a resource for employees with concerns;

Facilitating resolutions of employee complaints (3

rd

party bypass for issues such as Sexual Harassment, Safety, Ethical Issues, etc.);

Creating and facilitating problem resolution process ("Grievance");

Facilitating of employee disciplinary meetings (3

rd

party witness); and

Facilitating of employee terminations.