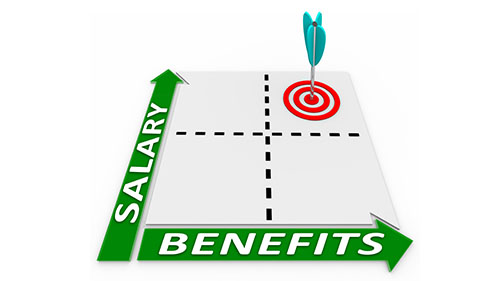 We don't do compensation and benefits designed to merely make you competitive. We listen to what drives the kind of people you want on your team, and then design plans around that. For instance, if you value longevity and find your most productive employees are those who have been with you the longest, the traditional way of providing more Paid Time Off with increasing seniority makes sense. If however, you find your most productive people are those who are fresh out of school, equipped with the latest information and knowledge, the traditional model may be upside down. Prevailing practice is not necessarily best practice. Best practice for you will be what's best for you. We help you put plans in place by:
Consulting on benefits strategies;

Performing compensation analysis (determining market value of jobs);

Developing Incentive Compensation plans that help team members think more like owners; and

Developing of Recognition and Reward Programs to fully appreciate those who contribute most to the accomplishment of your strategic goals.